Welcome:

At Herb's Tool Grinding & Sales, Inc., we pride ourselves on providing the Industry with the highest quality solid carbide round cutting tools.  Get the cutting edge on your competition!

(Standard & high performance HSS endmills in stock!)


The emphasis on quality is evident in every aspect in processing your order. Tools are thoroughly inspected on the most advanced tool inspection systems.


Every tool dimension can be measured with incredible accuracy. Each grinding wheel is dressed with a high precision wheel dresser to ensure consistant accurancy and exceptional tool finish.

In Business since 1974...We use the latest technology and innovations, such as a coolant filtration system that is second to none.


At Herb's we're easy to do business with . . .

We provide a diverse array of endmills, from standard to high performance endmills. We manufacture standard and special cutting tools, including solid carbide routers for the woodworking industry.

We make compression routers, upcuts, downcuts, and other speciality tools

for this industry. In addition, we offer resharpening services for many types of tools.


At Herb's We are Partnering For Success . . .

At Herb's we believe that our success depends upon your success. Tell us your needs,

and we will collaborate with you to enhance your mutual approval.

We recognize that each order and every detail is a vital part of building a long-term relationship with you.

We haven't lost sight of the importance of the personal touch in the partnership we build

with our customers.

We Specialize in regrinding and resharpening end mills, cutting tools, and drill bits of all shapes and sizes!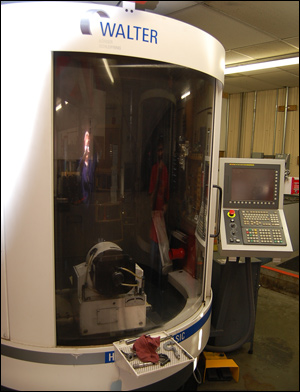 -